Restore Your Core - CPD for yoga and health professionals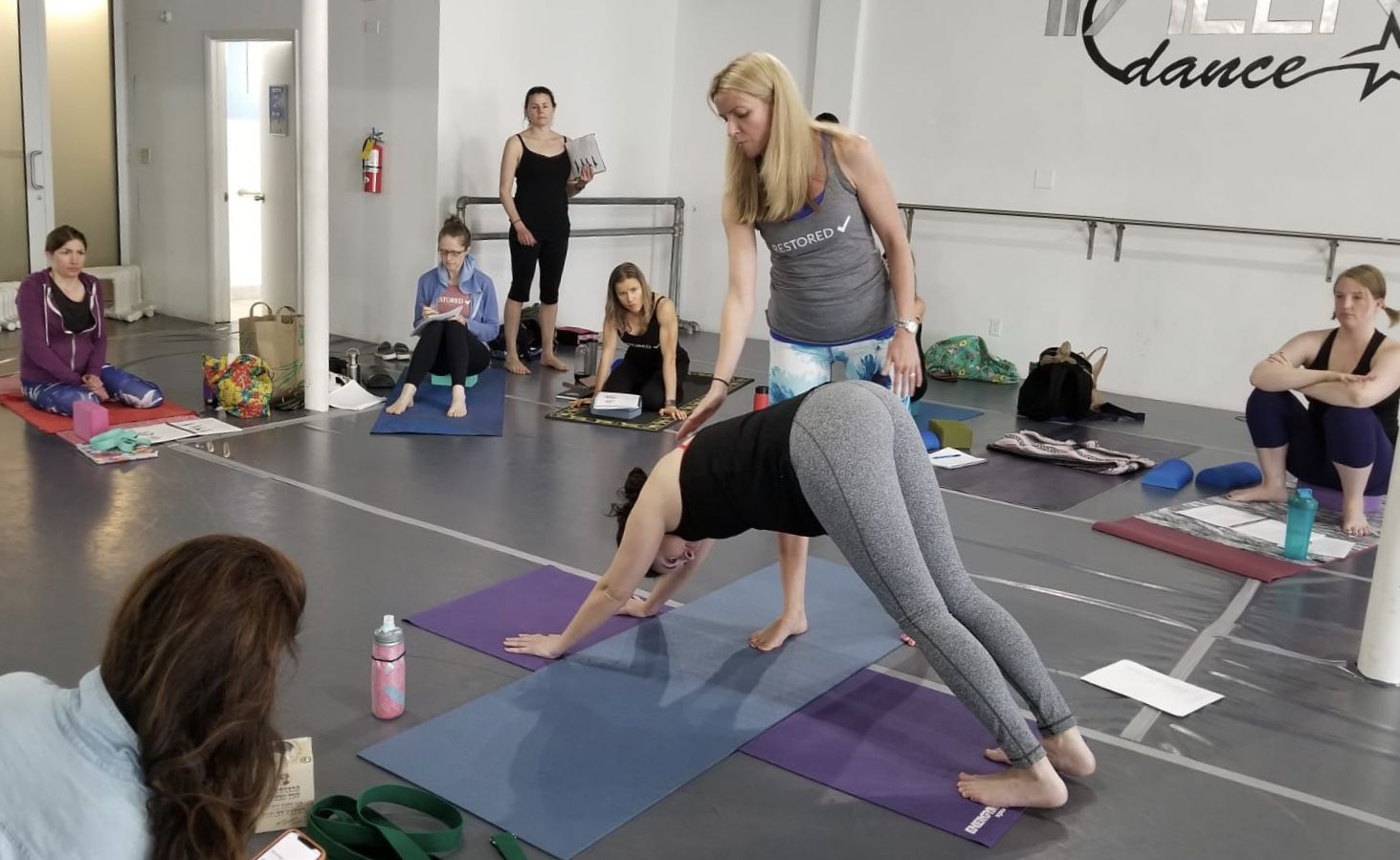 16 Jan 2021
Sat 9:15AM - 5PM
£149
Louisa Thomas
This one day course will offer you a range of tools for supporting women who have core or pelvic floor dysfunction.
Aimed at health care professionals and movement teachers including yoga, Pilates, and gym instructors, this course will offer you information, useful strategies and a range of movement-based practices to help your students gain core strength and function.
We will look in detail at common pathologies including diastasis-recti, pelvic organ prolapse, incontinence and pelvic pain, and explore movement options to promote full body wellness.
We will cover each topic in an accessible way, taking a whole-body, movement-based approach to core wellness.
By the end of the course you will:
– Have a clear understanding of common core pathologies including diastasis-recti, pelvic-organ prolapse, incontinence, back pain;
– Be able to identify core dysfunction in your clients by recognising common core cheats; the use of use of hands-on touch; and posture and gait analysis;
– Understand the anatomy of the core and pelvis from a bio-tensegrity and myofascial perspective;
– Know how a woman's breathing can help or hinder her core recovery, and learn how to help her change her unhelpful patterns;
– Be able to identify students who have hypertonic pelvic floor muscles, and understand why isolated pelvic floor exercises (Kegels) may be doing them more harm than good;
– Fully understand intra-abdominal pressure – what is it and how can it be managed;
– Have a range of tools for teaching your students deep core engagement, not just abdominal engagement;
– Know how to incorporate full body exercises into your practice to build core strength, integrity and function;
– Be able to safely and confidently modify a movement class for clients who have core dysfunction.
Videos will be provided after the course as a reminder of the techniques we have covered on this course, as well as a certificate of attendance.
email to book
info@calderdaleyoga.co.uk
or book here