Caron May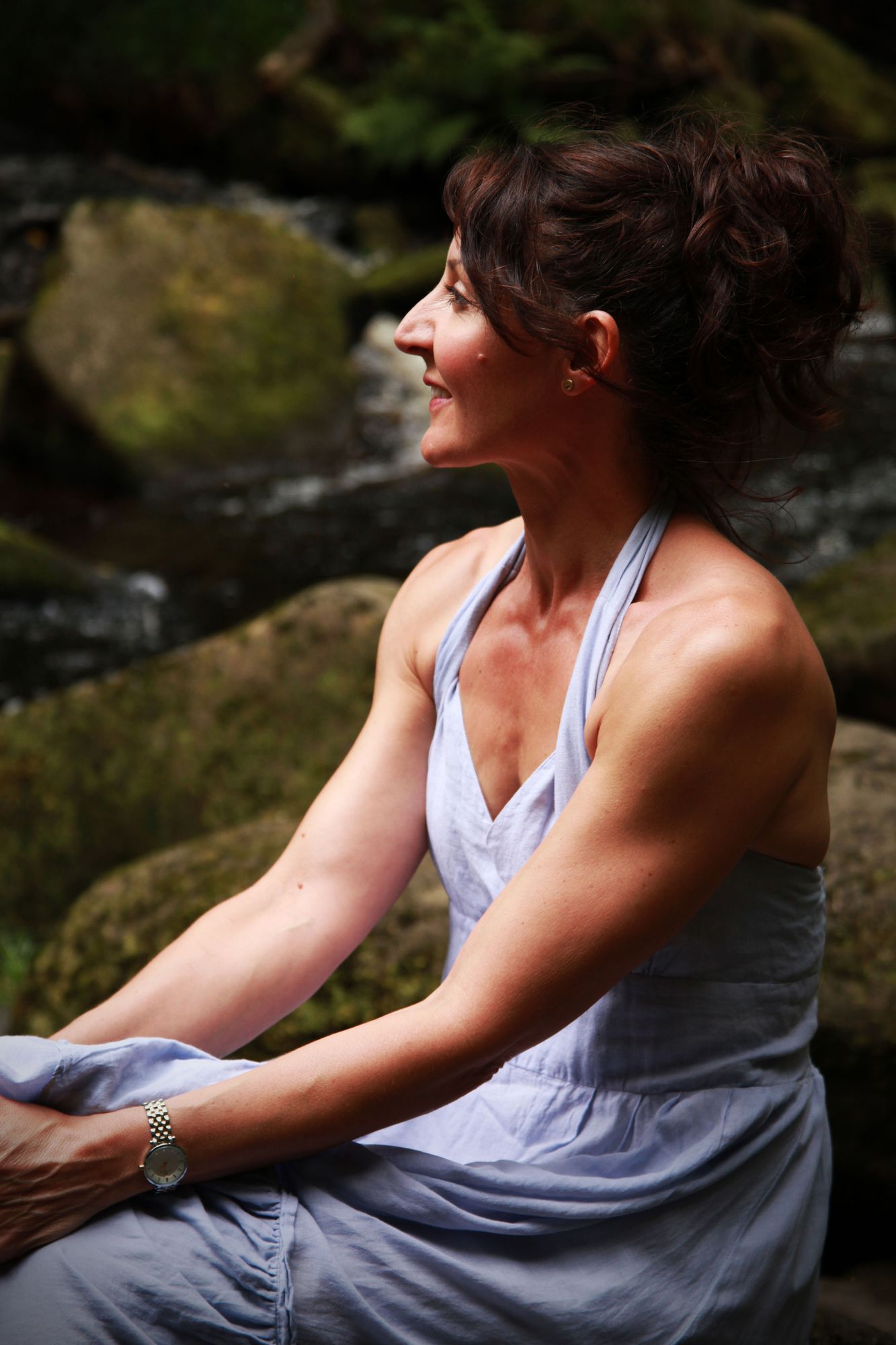 The journey to become a yoga teacher has been my longest and happiest. It sprung from being a student, and I continue to practice and learn, attending courses whenever I can.
I'd never intended to be a teacher of any kind, but in 1994 I became one at the same time as having my first baby. I was a lecturer in Theatre Studies and Acting technique in London and later, Head of Drama in Suffolk. In 2003 our move to Hebden Bridge to run the Arvon Foundation writing centre we referred to as our responsible adventure.
A return to teaching - but this time English - led me to realise the pressure in school. I had a powerful need for regular yoga at this time.
It helped me work through intense anxiety.
I was lucky in this valley to find honest, generous and understanding teachers who encouraged me to explore my potential as a creative person.
In 2013 I was supported by family, colleagues and my yoga teacher to make the change, and it was with their blessing that I went to India to train.
As a practitioner, I now find that all the past situations - the former teaching, the love of breath, movement and words - have come together. This alchemy, this extraordinary breath dance converts our tired limitations into freedom.
contact
07896 353 946
caronmay@ymail.com