Claire Thomas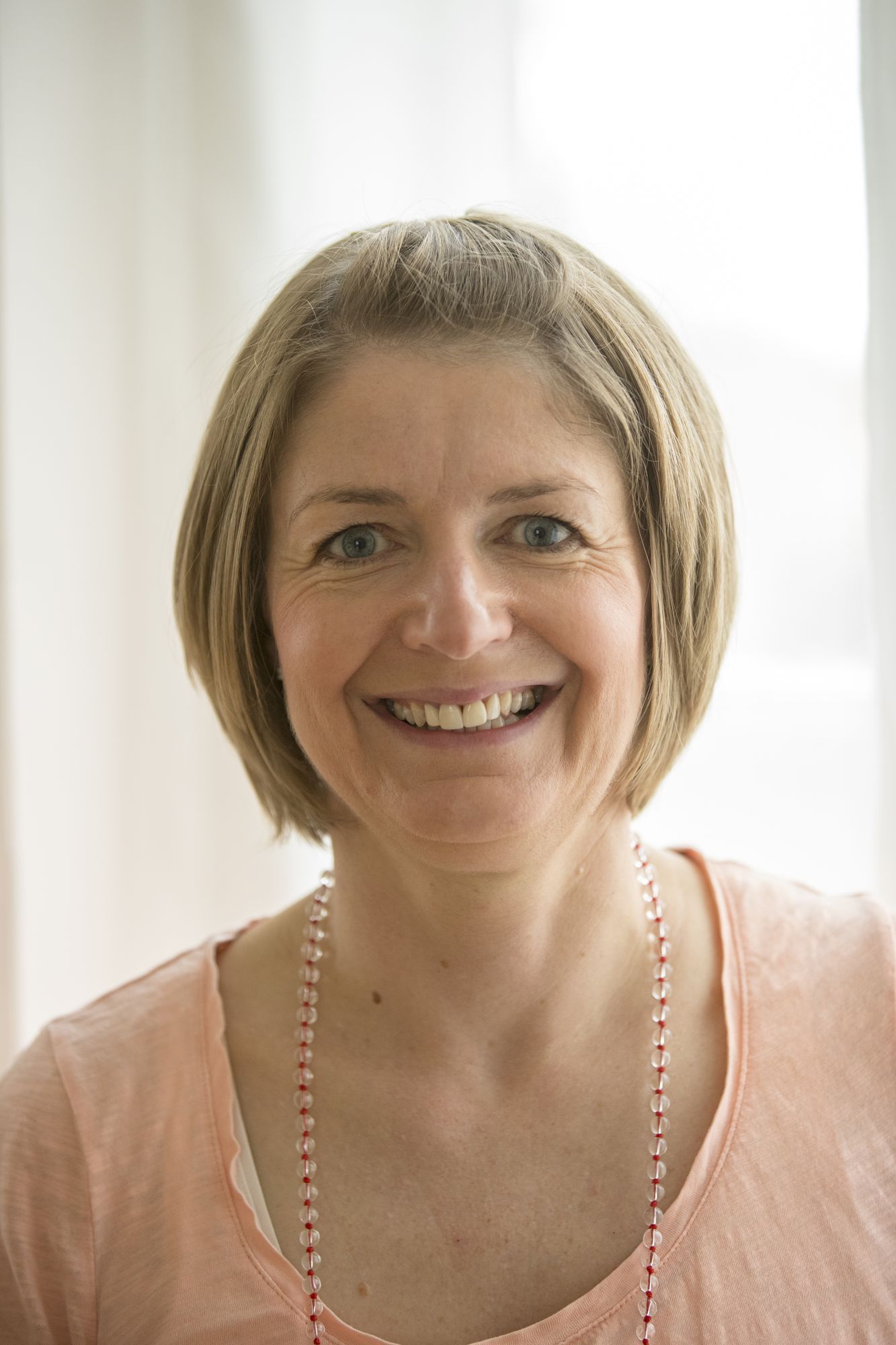 Despite being curious about yoga as a teenager, it wasn't until I had a sports related injury in my 20's, that I really gave yoga any serious thought. My first foray into yoga was a Barbara Currie video from Tesco in Halifax... in those days my toes were a very long way away!!
What started as a way of alleviating physical pain, quickly became a way of life, as I began to feel the positive effect on my mental health. I attended classes in England, before moving to Ireland in 2002 and completing my first teacher training in NI over 2004/05. I taught there for two years, before returning to England in 2007.
Over the next few years, I completed pranayama teacher training with Phil Xerri and a second teacher training with the British Wheel of Yoga. Each challenging me in a different way. My original training was heavily influenced by Satyananda and Iyengar Yoga, and on my teacher's recommendation I visited the Mandala Yoga Ashram in Wales.
Whilst there, I finally felt I had 'come home to myself' and was inspired to explore the teachings of the Bihar School of Yoga in more depth. I subsequently trained to teach Yoga Nidra with Swami Satyaprakash and began my Satyananda Yoga Teacher Training in 2009. In the years since, I have continued my practice, study and teaching in this tradition.
I can honestly say yoga has changed my life. As a survivor of domestic abuse and sexual violence, yoga has given me the tools and techniques to re-connect with my body and address the effects of PTSD. Through yoga I've learned to listen to and trust my heart. I've learned to be kind to my body and mind.
My teaching style is slow and mindful, with lots of attention to observing and experiencing the body, breath and mind. All teaching is trauma informed, which means that it's suitable for people with a variety of mental health conditions, and anyone living with PTSD and c-PTSD.
To ensure I can fully support you, since 2014, I've completed 100+ hours of further training in yoga for mental health and trauma, including TC-TSY Foundation Training with The Trauma Center.
I feel passionate about making yoga an accessible and empowering experience. In holding space, I encourage you to develop a greater sense of self-awareness and a quiet confidence in who you really are.
contact
07443 602108
claire@padmayogahebden.co.uk