Carla Daly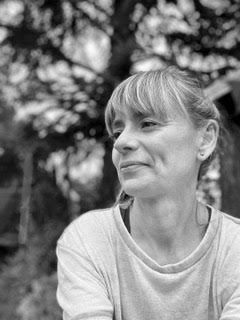 I have been practising yoga for over twenty years and teaching for three years. I initially completed my 200 hour yoga teacher training in January 2019 with Evolve YTT, and this year (2021), I completed another 300 hour teacher training with Heart and Bones yoga. With a background working in Mental Health firstly as a nurse and subsequently as a psychotherapist, I have many years experience working directly with people in this field, including adolescents and adults with a wide range of struggles, including trauma responses, PTSD, depression, anxiety, panic, phobias, self-harm, obsessional compulsive disorder, eating disorders and substance use, although describing peoples' difficulties as a one-word diagnosis does not really do justice to all of our uniqueness.
I have also completed CPD for yoga teachers specific to trauma, so I always try to ensure that my classes are trauma informed.
During my work, I felt that talking therapy was not a one-size-fits-all solution. Some people required less talk, less of using the mind ' to think the mind out of something', and that rather moving one's body aided a shift in emotions, thoughts and energy. I could see that working with the breath would be helpful for many; reducing anxiety, providing grounding and as practical skills that could be used in everyday life. A variety of movement and breath practices can be used to better regulate the nervous system.
My main work currently is teaching yoga in a residential centre as part of a recovery/abstinence addiction treatment programme and also at a thirty bedded purpose-built unit for homeless adults with complex needs. I strongly believe in taking yoga to the people and places where it would not ordinarily reach.
Having been through a number of traumatic events myself, I found my yoga practice has been a consistent and compassionate self-care companion. Now, as a parent/carer, I turn to my practice to manage overwhelm and find internal space from the external noise. My practice keeps me in check; it continues to be a voyage of personal discovery, gifts me with perspective when life seems unfair, but most importantly, helps me take care of myself and reminds me to rest so I can then take my place back in the world. It also helps me not to take myself too seriously.
This has been my personal experience. You may find some similarities from regular practice or something entirely different. This is your practice, for you, to find you how you are.