Ben Wright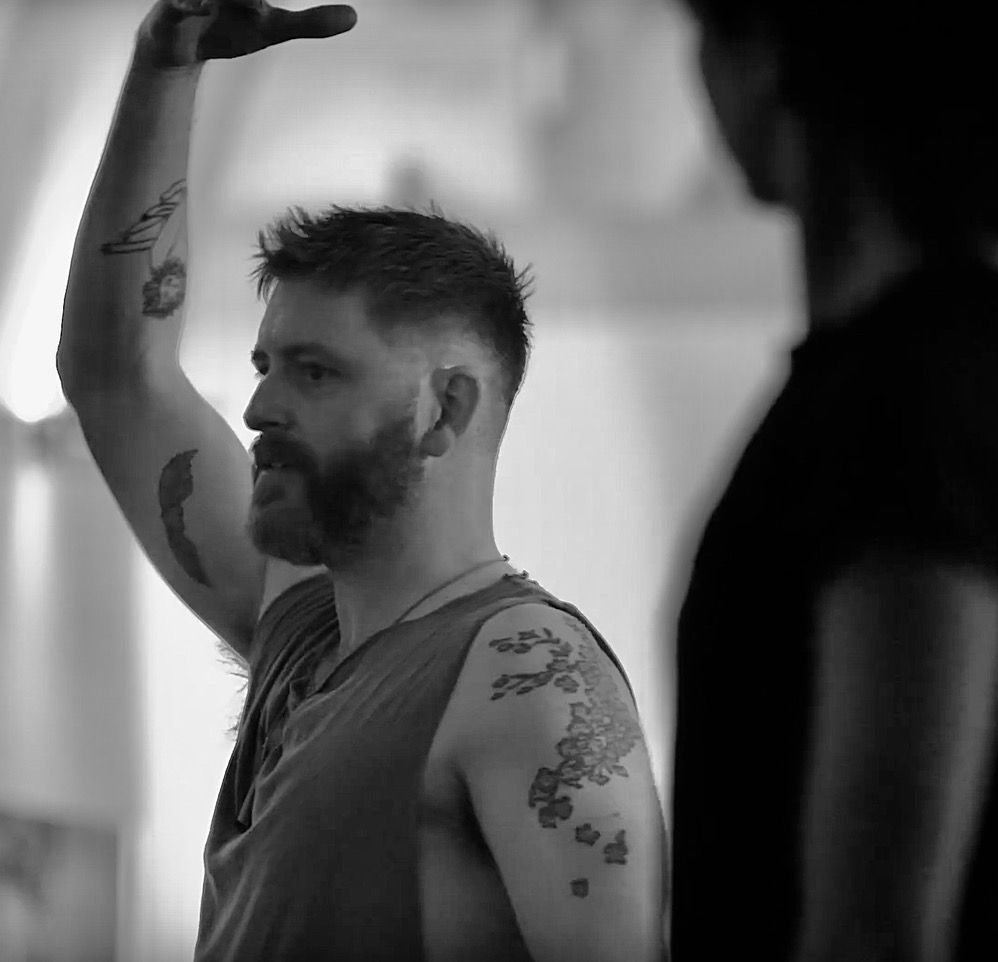 'Movement is the song of the body'—Vanda Scaravelli
Whether you are coming to yoga to relax, maintain well-being, or as a means to improve mobility and concentration, my classes offer a gentle exploration of asana postures and the principles behind this timeless form of movement and meditation. Inspired by the teaching of yoga visionary Vanda Scaravelli, I am interested in fostering a conversation between breath and body, a practice that is slow, quiet and given to care. My classes are open to anyone who is curious about deepening a sensory experience of their body. My intention is to investigate how we might down-regulate our nervous systems, cultivate ease, and discover more mindful, meaningful connections.
Yoga increasingly feels to me like small dancing, a place to explore delight, wonder, surrender and surprise.
In a career spanning three decades, I have worked as a contemporary dancer, choreographer, actor, theatre director, mentor and intimacy coordinator for dance, stage and screen. I've specialised in working with students, performing artists and communities to find expression and freedom within their bodies. Over the last two years I've been studying on the Intelligent Yoga Teacher Training Course, accredited by The British Wheel of Yoga and some of my teachers include Catherine Annis, Pete Blackaby, Sandra Sabatini and Gary Carter.
My formative training was at The Ballet Rambert School of Ballet and Contemporary Dance in London and I worked primarily as a performer between1991 to 2006. I was Artistic co-director for Candoco Dance Company between 2017- 2020 and was the Associate Artistic Director and Resident Choreographer for Skånes Dansteater in Sweden from 2014 – 2017. In 2021 I was employed as Artistic Direction Consultant for National Dance Company Wales and in 2022 I am heading back to the stage to perform in New Art Club's endearing two man show 'Cupid's Revenge'
To attend class please book here: https://calendly.com/benwright-yoga/book
contact
07966456006
benwright68@mac.com